---

All items in-stock are guaranteed to ship on the next business day (*excludes oversized items and orders to remote areas).
Read below for additional shipping details, OR
CLICK HERE to learn more about our 60* Day No Hassle Returns Guarantee.
Standard Freight
Standard Freight is door to door only and covers only ground shipping. For orders via Canada Post, FedEx, Purolator, or LTL - Less than Truckload, valued at more than $49, standard ground freight is FREE.
Oversized Items

The symbol above delineates all products considered to be oversized items. *Oversized items require 3 business days to to be shipped and do not qualify for the next day shipping guarantee.
Special Conditions
Shipment requiring inside delivery (beyond the door of the building), special handling such as a second floor, delivery to a specific location within the building. In such cases please notify Customer Service at the time you place the order. Additional charges may apply. Please check out our Gold Service Standard.
*Conditions apply to shipping on orders below $49 and items being sent to beyond points and remote areas:
Destination
Standard Less than $49*
Standard More than $49
Canada

$20.00

FREE

Remote More than $49

Canada Remote Areas

$40.00

30%

Please Inspect shipments right away for any damages. Damages must be reported to Scholar's Choice within 48 hours. Please Report any Damages to claims@scholarschoice.ca with your Order number and photo's of the Shipment and Damages

Back orders under $25 may be cancelled.

Remote Areas
Shipments destined to an address with one of the following postal codes is considered a Remote Destination. Orders being shipped to addresses considered to be a Remote Destination (by Canada Post standards), the shipping charge is a minimum of 30% of the merchandise subtotal if the amount is greater than $49, otherwise there is a minimum $40 charged for shipping.
Interested in a freight quote for your remote location? Insert a note on your order and a customer service rep will reach out to you.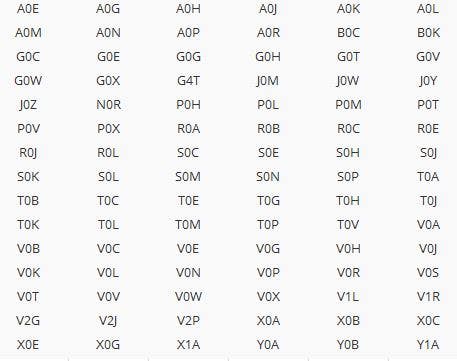 Beyond Point Orders
Destination is beyond the provincial forwarding points to Labrador, the Yukon, Northwest Territories and Nunavut
Destination is serviced by air only, ice roads, rail, ferries, barge or sealift. The shipment is prepaid to a forwarding point and collect beyond at the responsibility of the Customer.
International Orders
Orders to USA will have freight charges of 30% of total order, (excluding AK, HI and PR).
Some oversized items may not be available for shipping outside Canada and may have additional freight charges added to your order.
International orders must be paid by Credit Card.
Past Purchases
Free shipping offer can not be applied to past purchases.
Return & Exchanges
We guarantee the quality of our merchandise for at least one year, under conditions of normal use. Normal use being defined as wear and tear incurred while the merchandise was being used for its intended purposes. We will replace or exchange for credit any product that does not perform to your satisfaction.
Within 30 days from original date of purchase, an item in its original packaging in new/unused re-saleable condition may be returned for credit, exchange or refund, less shipping fees. Resource book spines must be intact.
Please contact Customer Service for a return authorization prior to returning your item.
When contacting Customer Service, please be ready to provide the order number so we may process your request quickly. Please allow 24 hours for the return to be processed.
Our Member purchase tracking system allows our Members to return items without a receipt, and will be extended an additional 30 days from date of purchase for a grace period of 60 days.
2. Orders placed on scholarschoice.ca can not be returned to a retail store. Truck items require special handling cannot be returned to the retail store in any situation.
3. All sale items are final sale and are not eligible for returns or credit.
4. A note about e-Books: Due to the nature of the product, all e-Book orders are final sale. e-Books are an electronic file and cannot be retrieved once they are sent to your computer.
If you have any questions or concerns, or wish to obtain an RA #, please contact customer service during our normal business hours of operation by calling 1-800-265-1095 or email at customerservice@scholarschoice.ca
Hours of Operation for CS
Mon- Fri 8:30am-6pm
Saturday 10am -6pm
Sunday Closed
Unauthorized returns, returns that are a result of a customer ordering error, and truck items are subject to return freight charges and a 15% restocking fee. Orders that are cancelled after products have been shipped are also subject to return freight charges and a 15% restocking fee.
All returns will be processed in the manner in which they were paid, Credit Card, Gift Card, or PayPal.
Scholar's Choice reserves the right to change or cancel any part of your order at any time.