Find A Collection of Tuff Tray Activities Below!
Help children learn through play with Tray Play! Tuff Trays provide a focused area of play and allows activities (including mess!)
to be contained. Tray play lets children explore and discover independently and fosters creativity and imagination.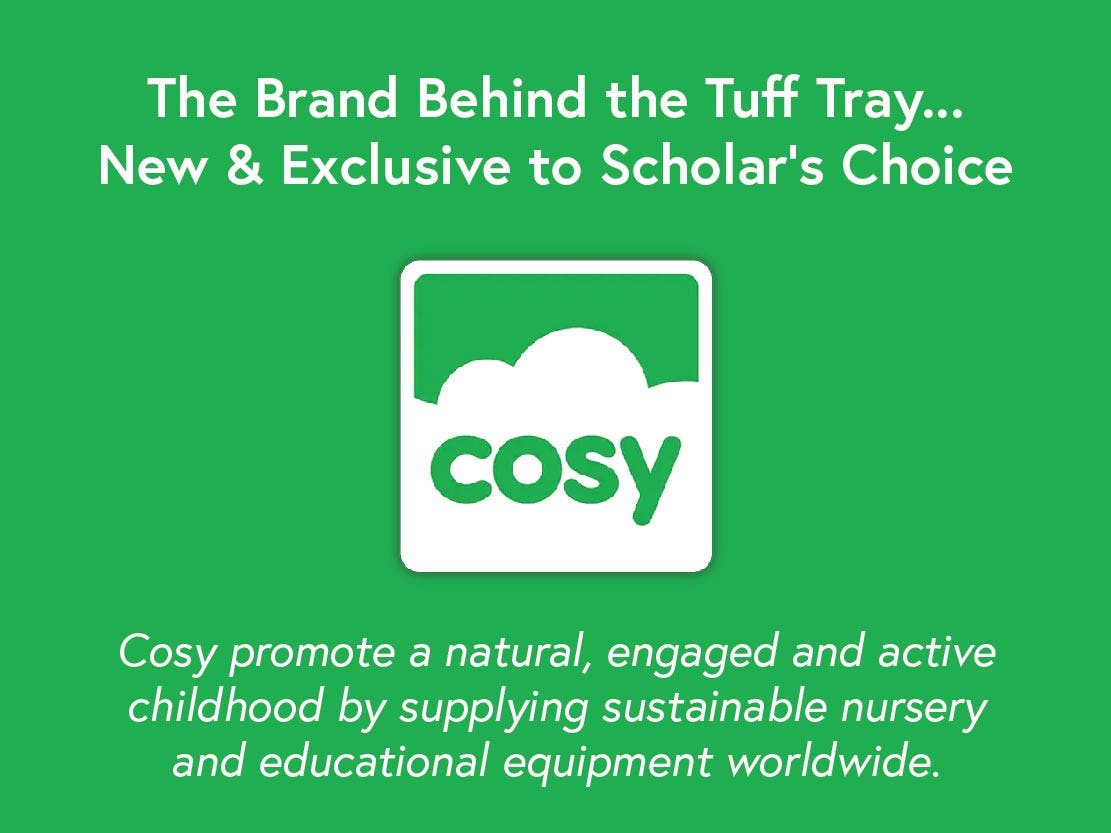 Benefits of Tuff Trays:
Sensory Exploration/Regulation
Creativity & Imagination
Fine Motor Skills Development
Language & Communication Skills
Cognitive Development
Inclusive Learning
Cross-Curricular Learning
Independent & Collaborative Play
Engagement & Fun
Read more about the Benefits of Using Tuff Trays in Early Years Education
Tuff Tray Ideas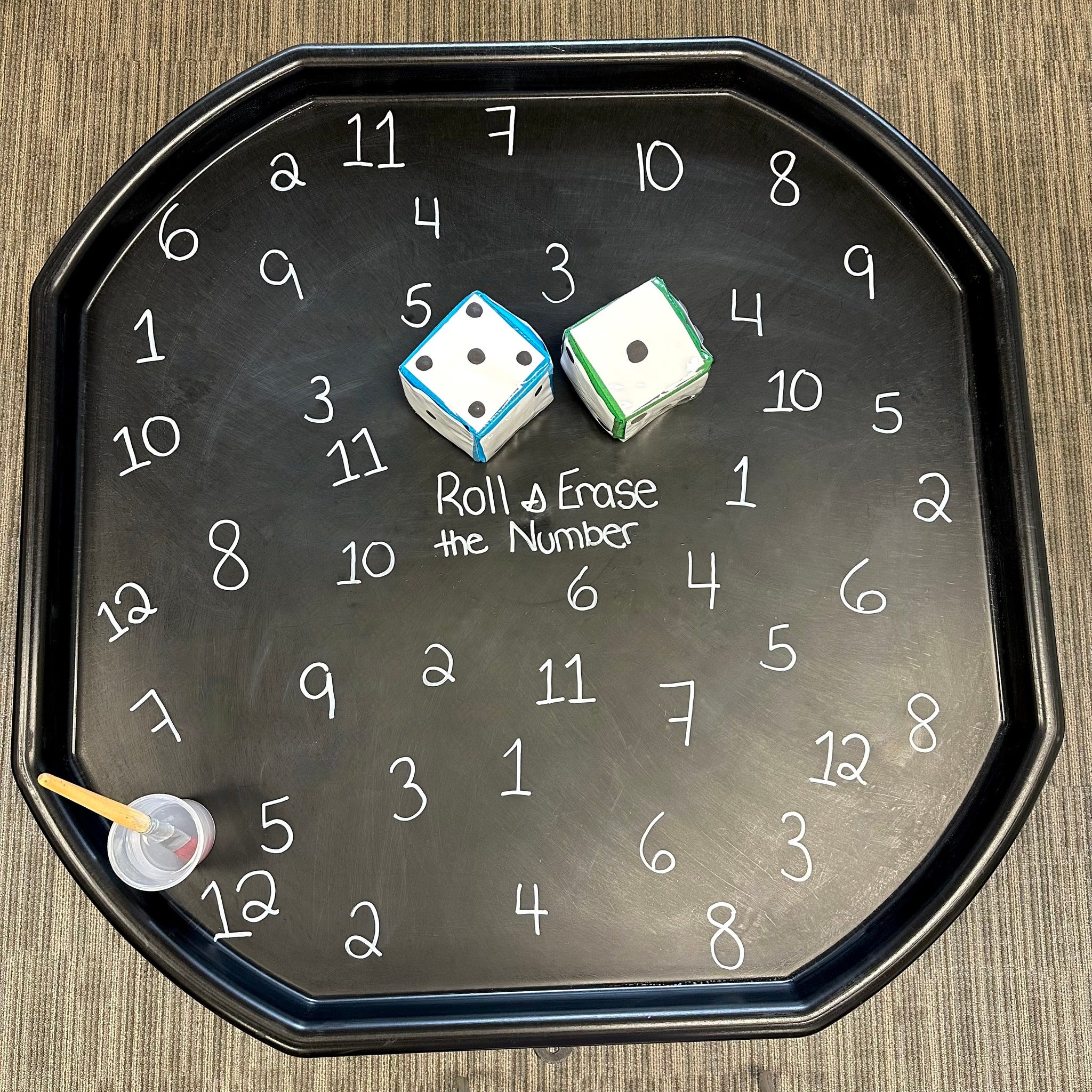 Take a chalk marker and write numbers 1-12 on the tuff tray multiple times. Add water into a paint pot, and place a paint brush and dice into the tray. Invite children to roll the dice and erase the matching number.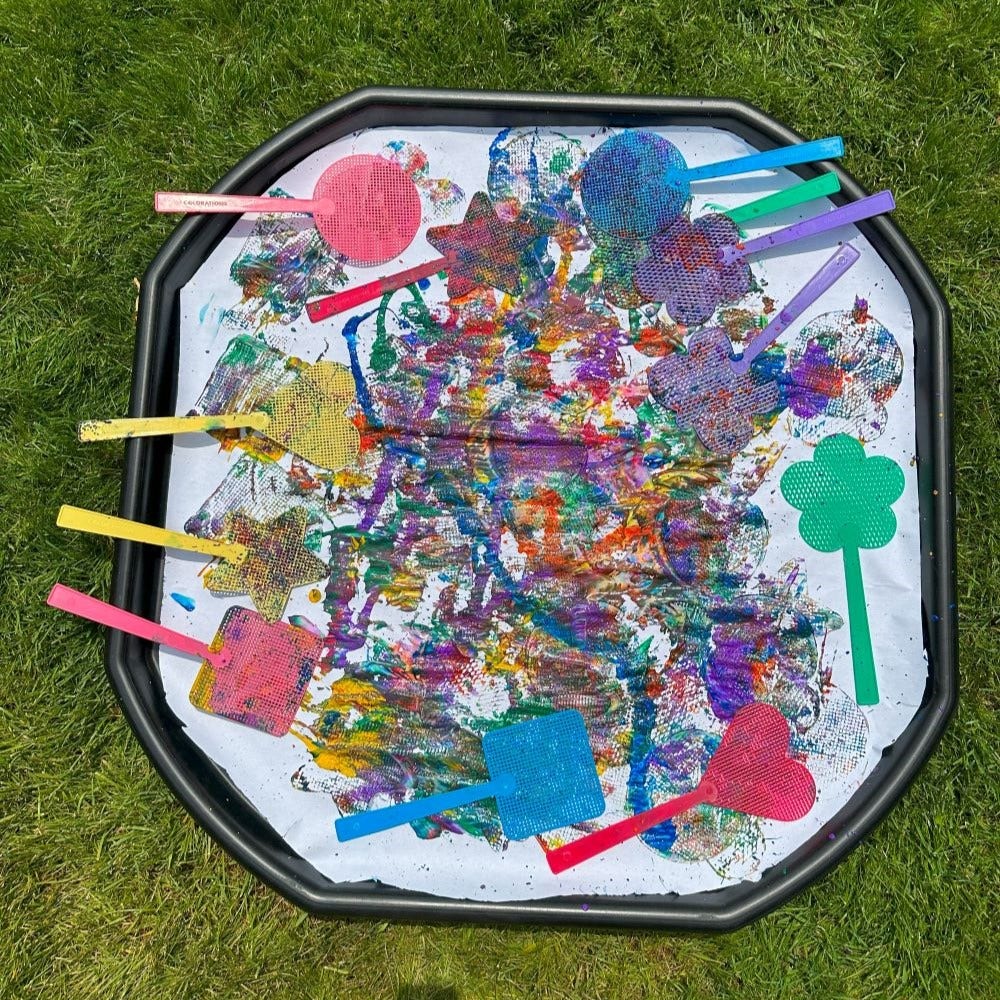 Cut paper to fit in the bottom of your tuff tray and secure it with tape. Pour paint all over the paper and add your paint swatters. Invite children to slap, paint, and create!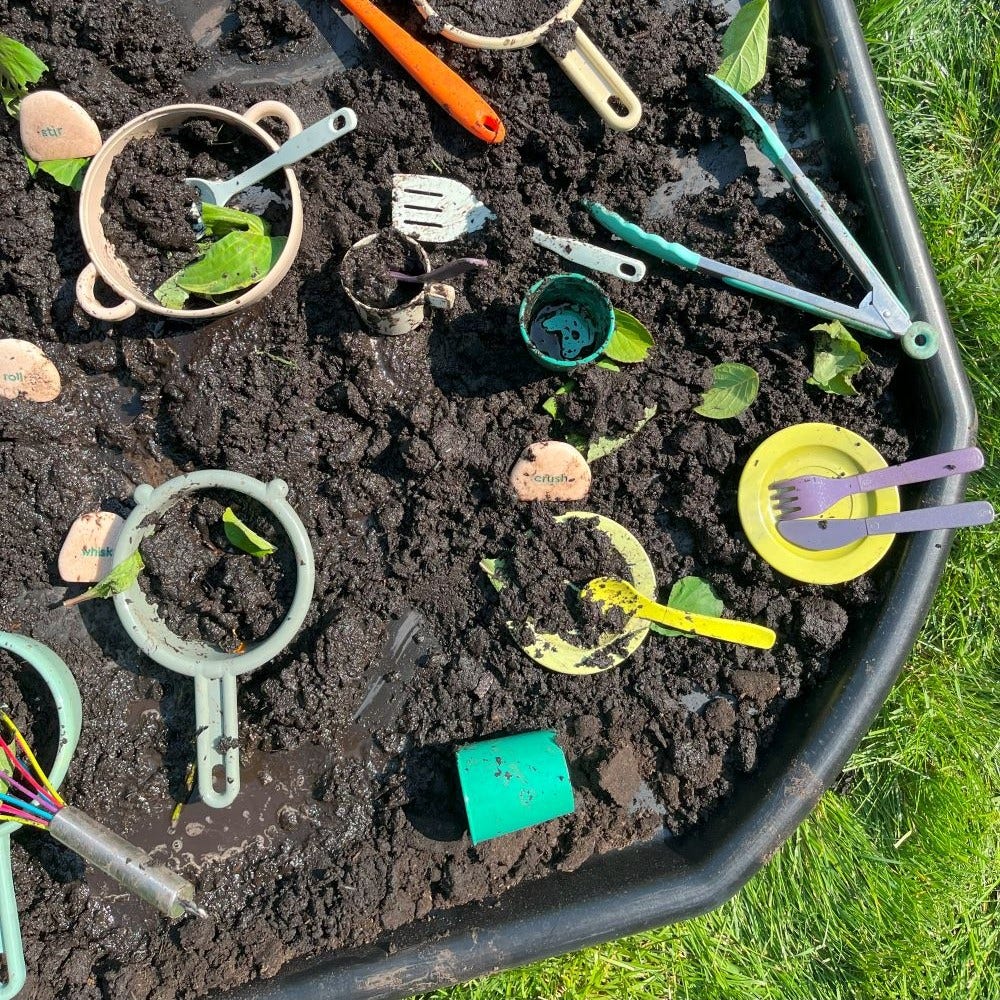 Fill your tuff tray with mud, mud kutchen tools, and mud kitchen process stones. Outdoor kitchens offer children a very hands-on opportunity to explore different processes and sequences. This invitation is perfect for introducing key vocabulary - the mud kitchen stones can be easily lined up to show the stages of a recipe, indicate an area for a specific task, or allocate tasks.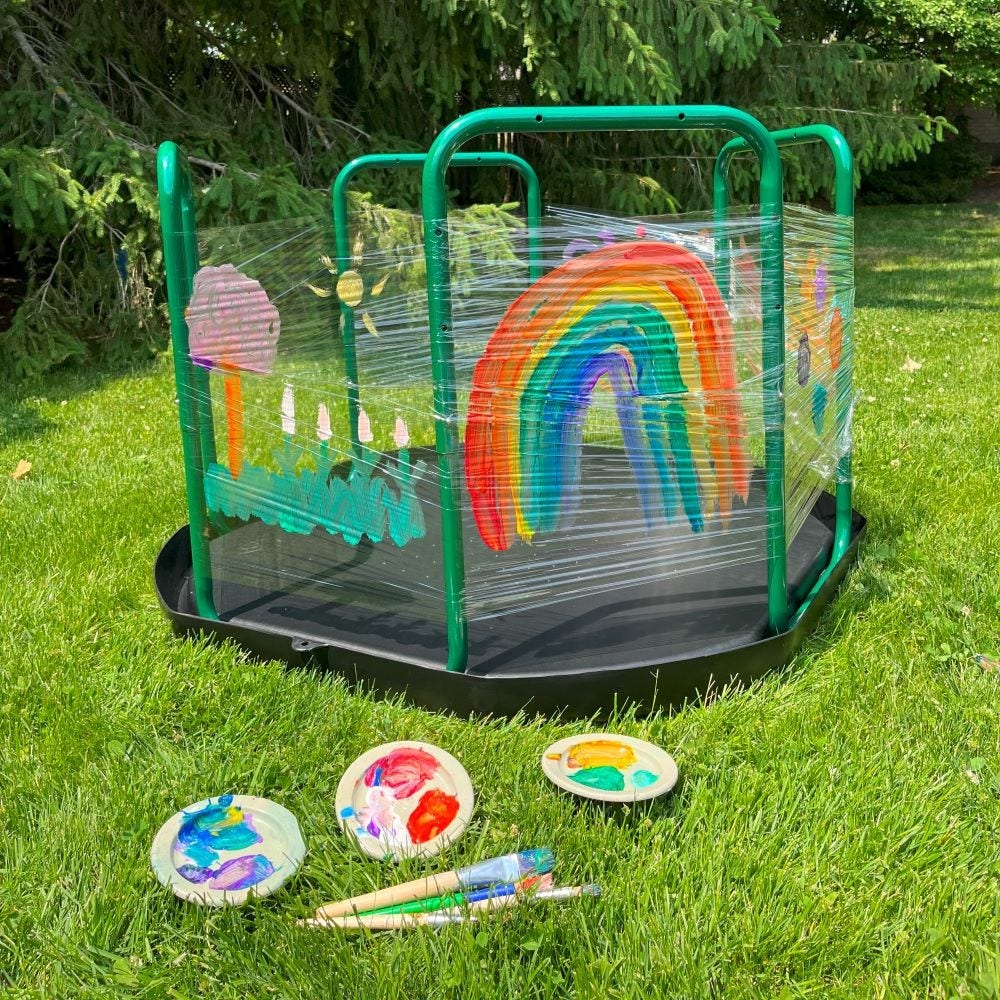 Flip your tuff tray upside down and place the stand in the tray. Wrap plastic wrap around the legs of the stand to create a multi-faced easel. Gather washable tempera paint and brushes and invite children to paint and explore open-ended creativity and process art in a collaborative way.
Mini Tuff Tray Ideas
NEW! Everyone's Favourite Tray, Now In A Mini Version
This small version of the tuff tray is portable and fits through doorways, so it is easier to store and easier to take everywhere indoors or outdoors.
Size: 27 in / 68 cm (Compared to Original: 37 in / 95 cm)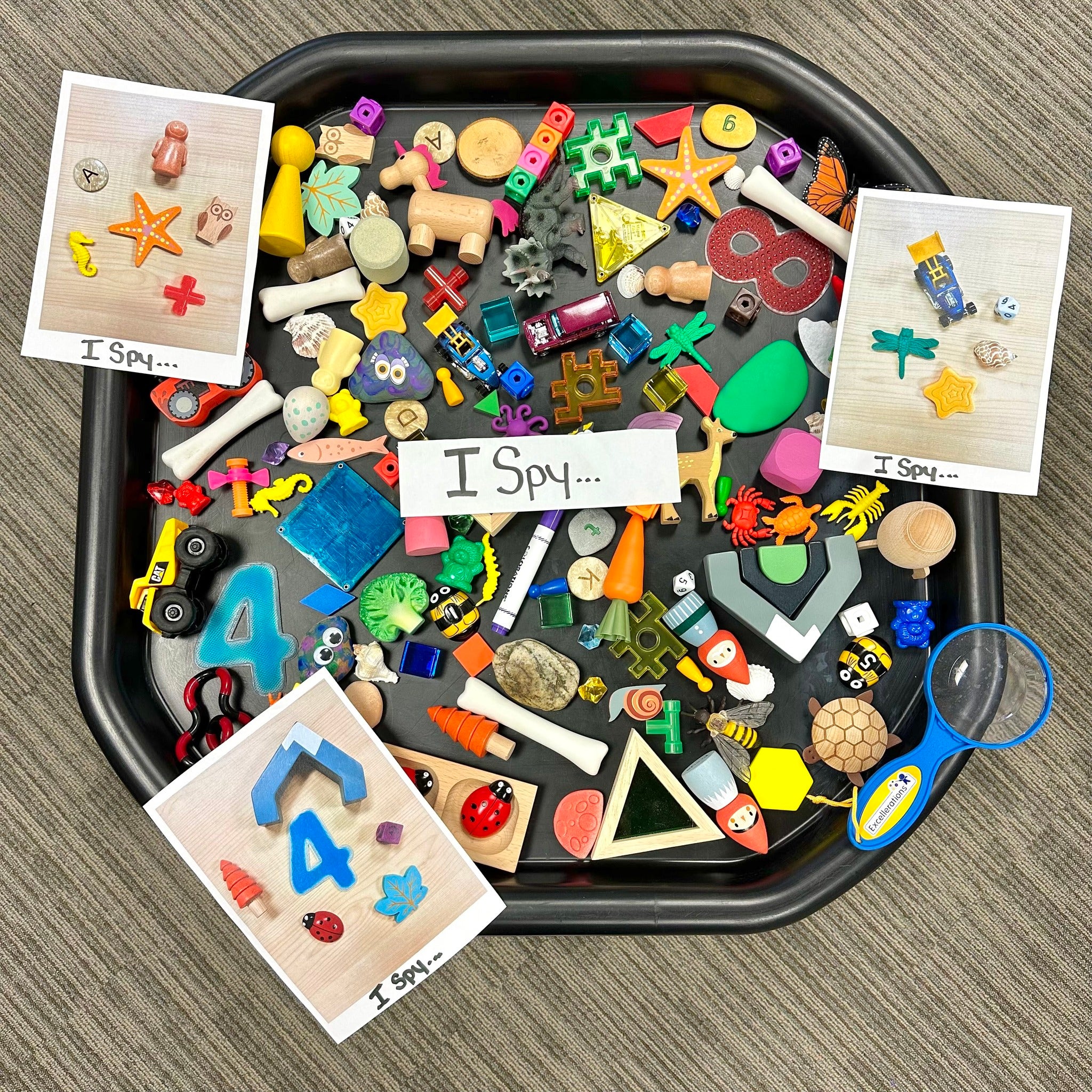 This game is a great way for children to play collaboratively together while working on their visual discrimination and vocabulary skills!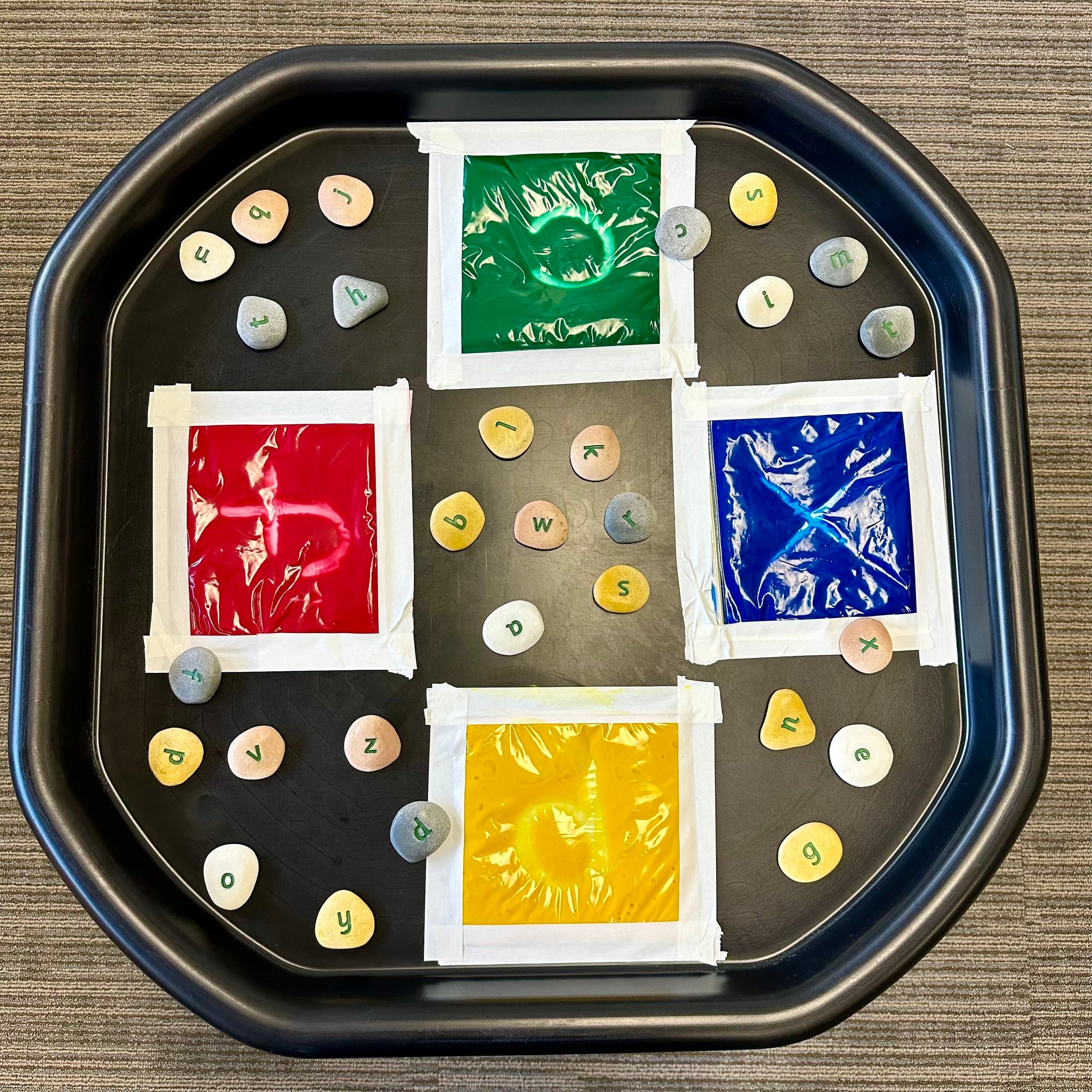 Can you form the letters? This is such a fun and easy way to practice letter formation and build fine motor skills!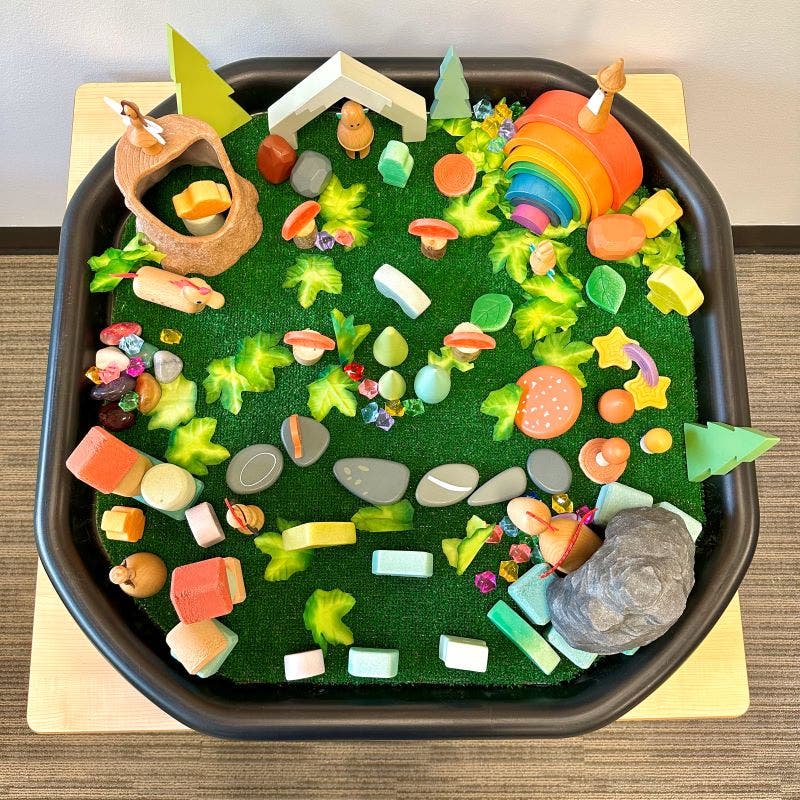 Enchanted Fairytail Small World
Children love small world play along with creating their own worlds and stories as they play! As they imagine and play, they often turn to fairytales as a source of magic and inspiration.
Deep Tuff Tray Ideas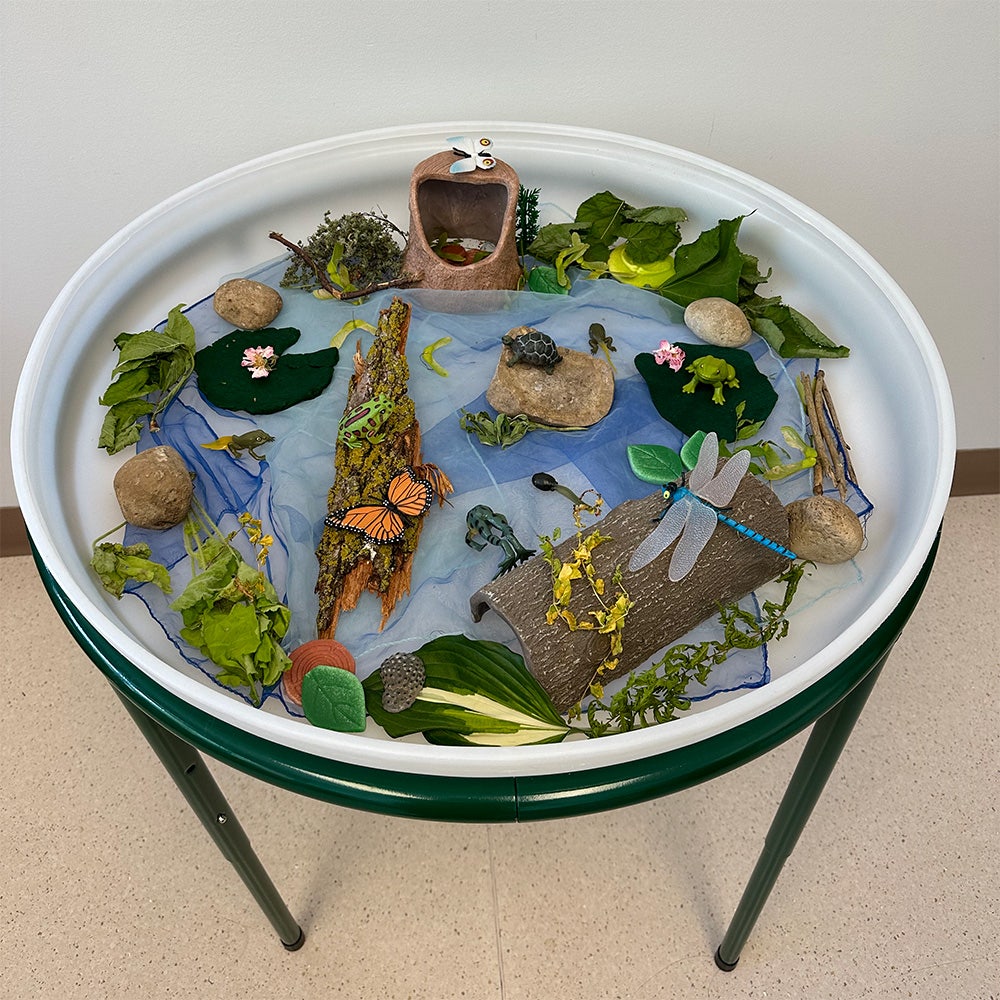 Let's explore the pond! Children are naturally curious about the world around them, they are inquisitive, and love to wonder about nature. This invitation is inspired by the lifecycle of a frog, and the ecosystem that exists in a pond is a great way to introduce children to the lifecycle and its different stages!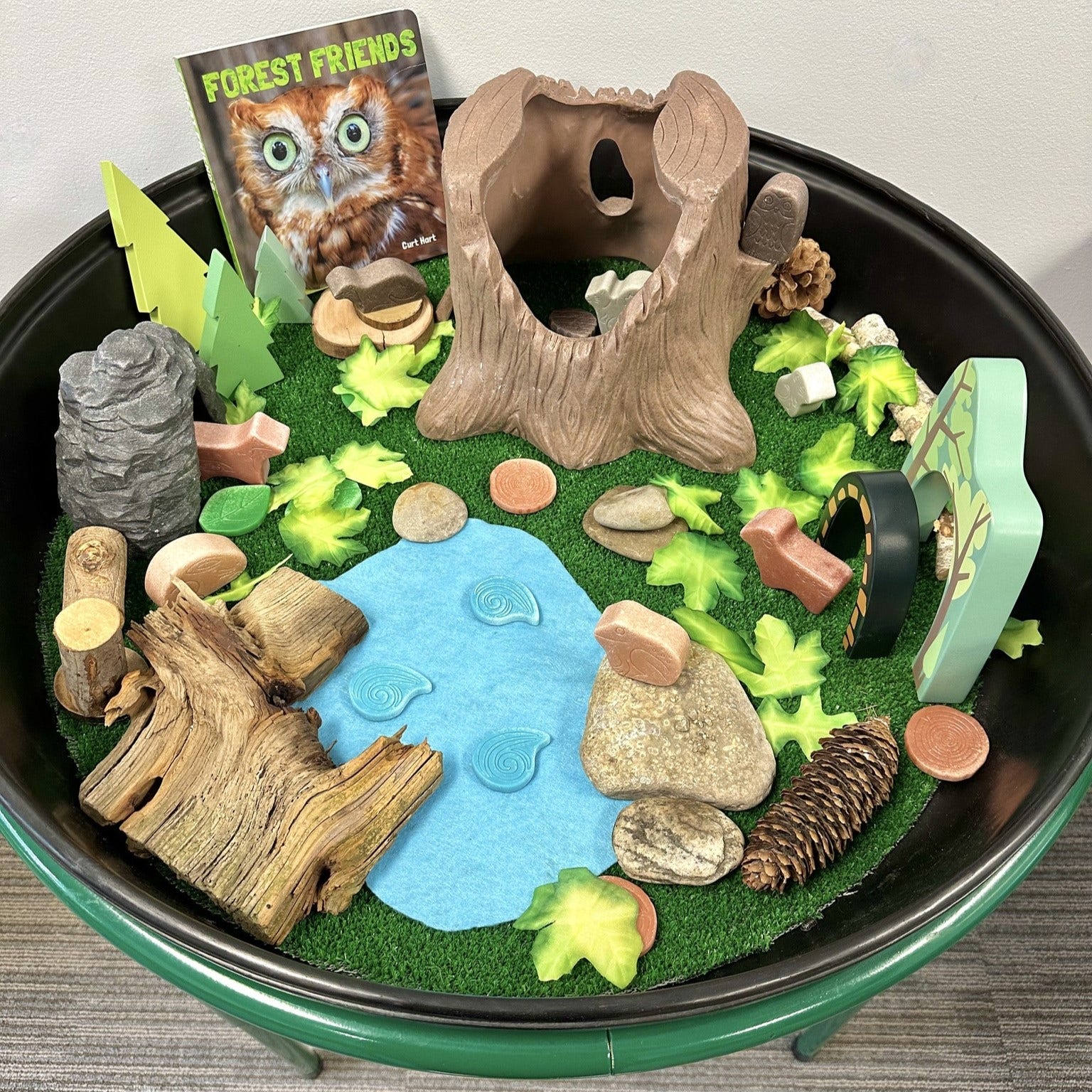 Can you find all our friends who live in the forest? This is such a fun forest inspired small world to help children learn about the animals that live in the forests in our communities!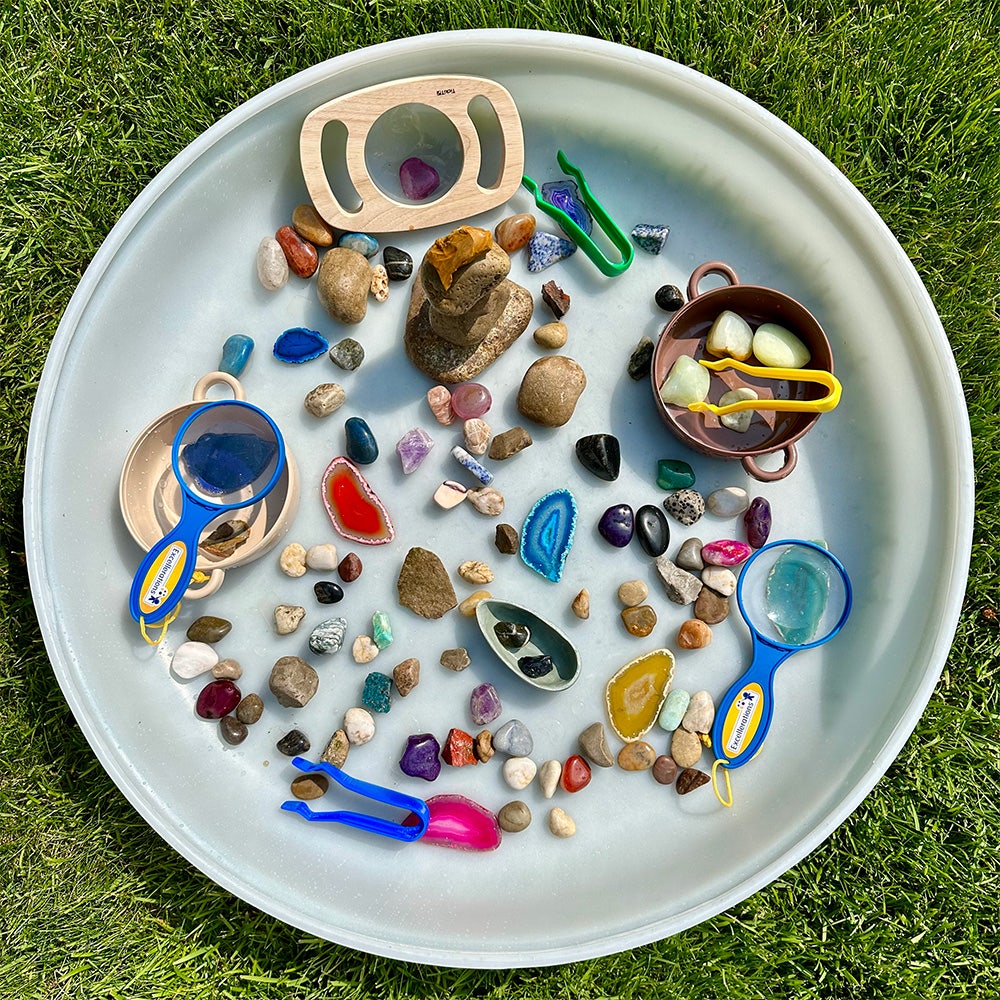 Children love investigating the natural world around them and often their first choice of nature treasure to take home with them are rocks. They love their unique shapes, colours and designs. This tray allows them to investigate and explore rocks up close.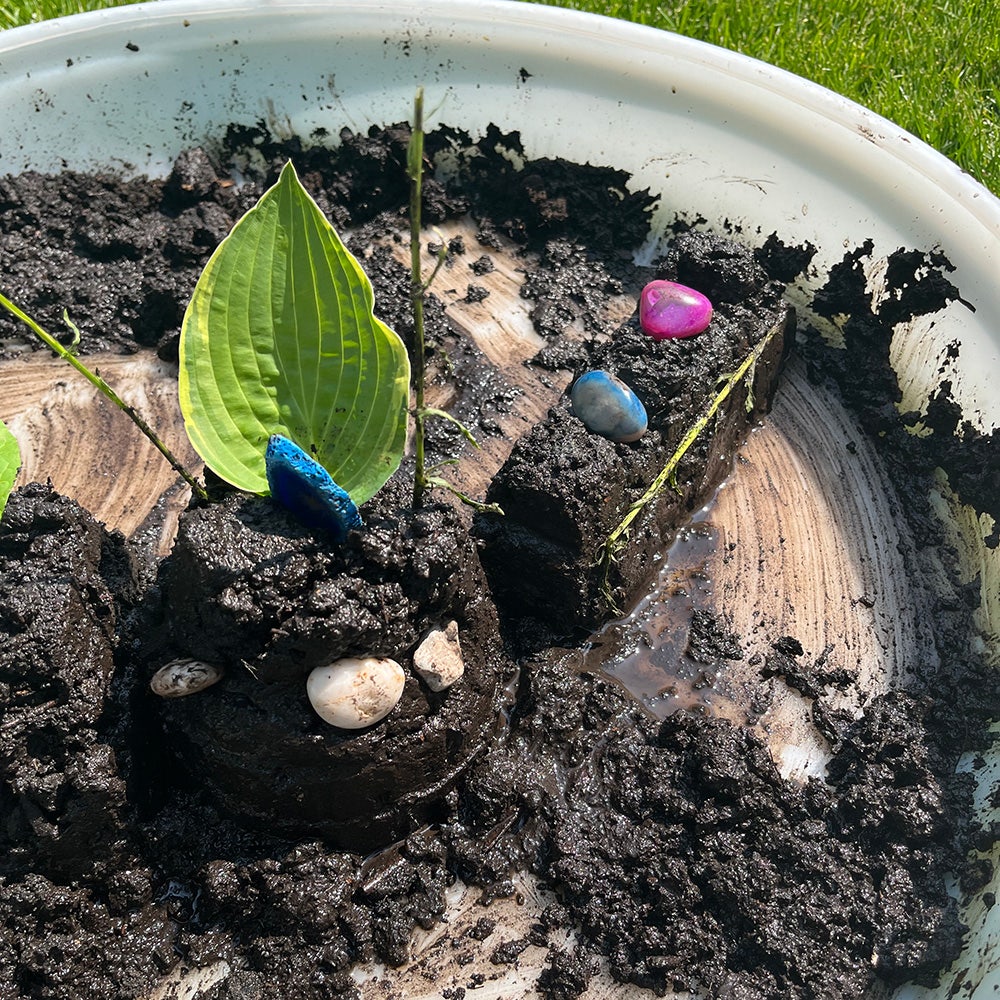 If you don't live near a beach to make sand castles, this is the next best thing! Add mud and sand toys to your tray to build mud castles. This is such a fun and easy activity that will have children endlessly entertained as they build and create. They can even use their nature walk treasures to decorate their castles to make them fit for royalty.
Tuff Tray & Mini Tuff Tray
Perfect for instant portability and messy play on the go!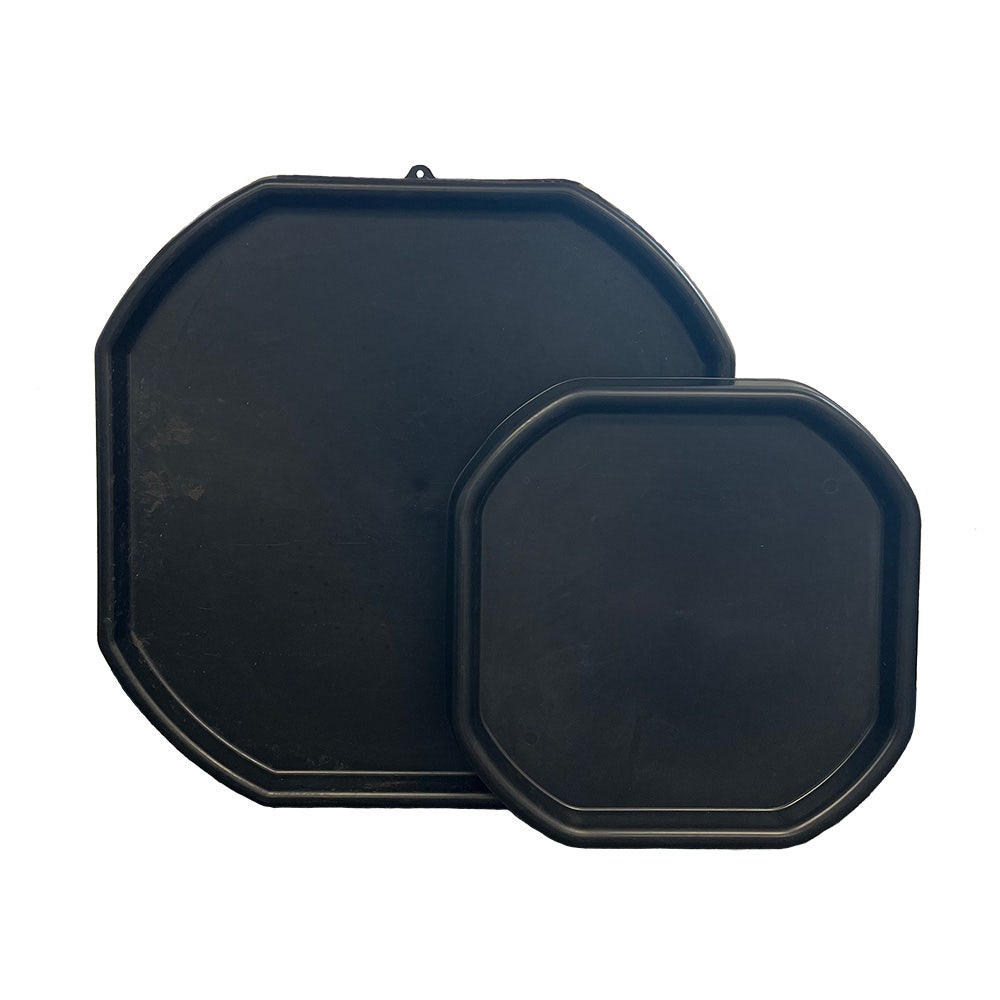 Open-ended possibilities are why we love our Tuff Trays. They are ideal to contain the mess and work well for setting up heuristic play on the floor, messy play activities, small world, literacy or maths invitations, and so much more. Easy to clean.
Tuff Tray Size: 6 cm (H), 95 cm (D)
NEW! Mini Tuff Tray Size: 6 cm (H), 68 cm (D)
Deep Tuff Tray
Perfect for EXTRA messy play and to avoid spills!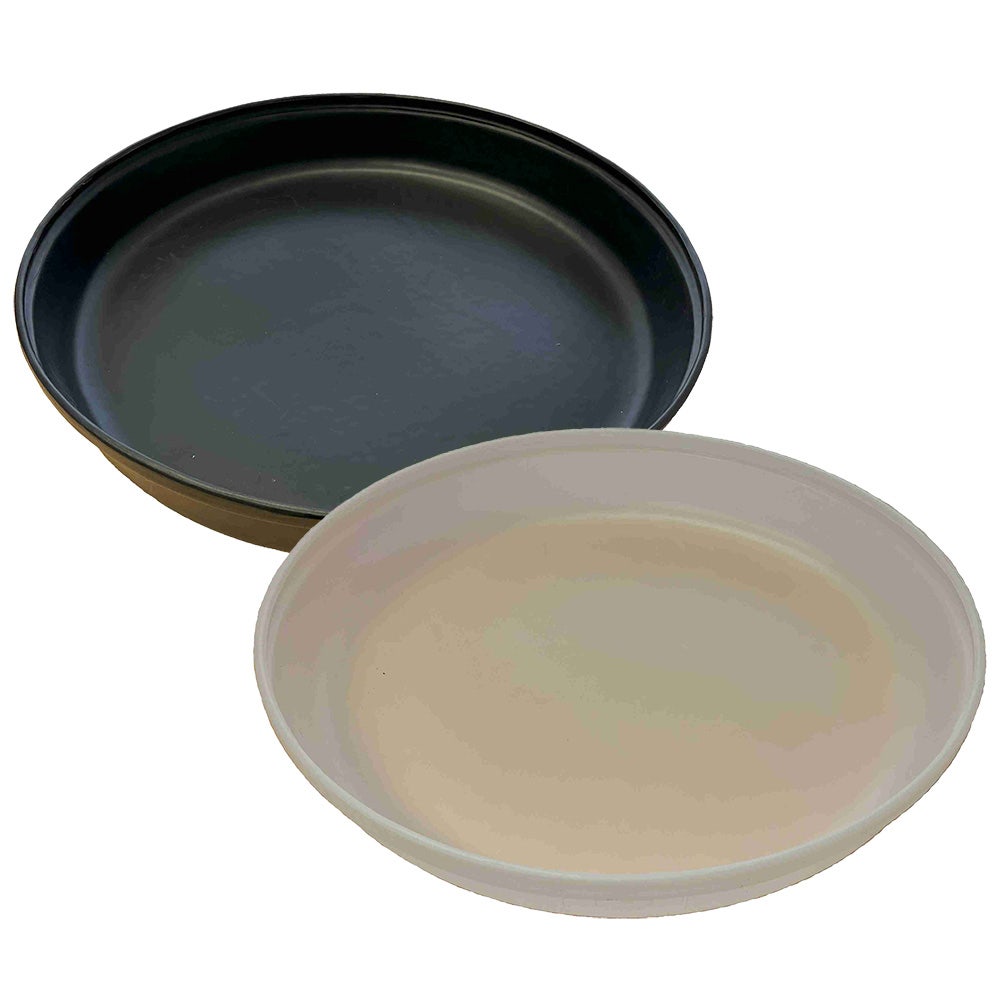 NEW! Deeper than the tuff tray and smaller in diameter, so it can easily get through a door but is still large enough to be effective for small world play and messy play.
Deep Tuff Tray Size: 10 cm (H), 68 cm (D)
Available in black or white.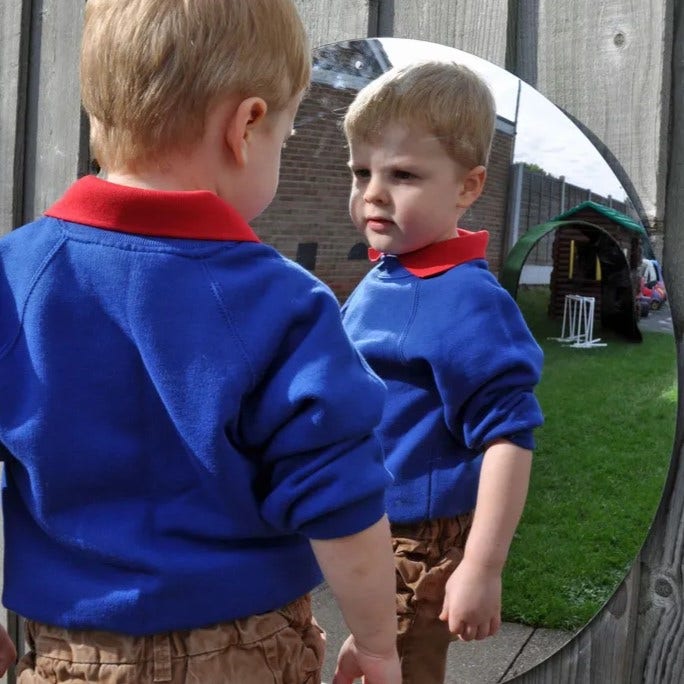 A simple round mirror for your outside area. Children will love looking at their reflection. Dot a few around the garden in unusual places to encourage curiosity and reflect the natural environment. Acrylic mirror.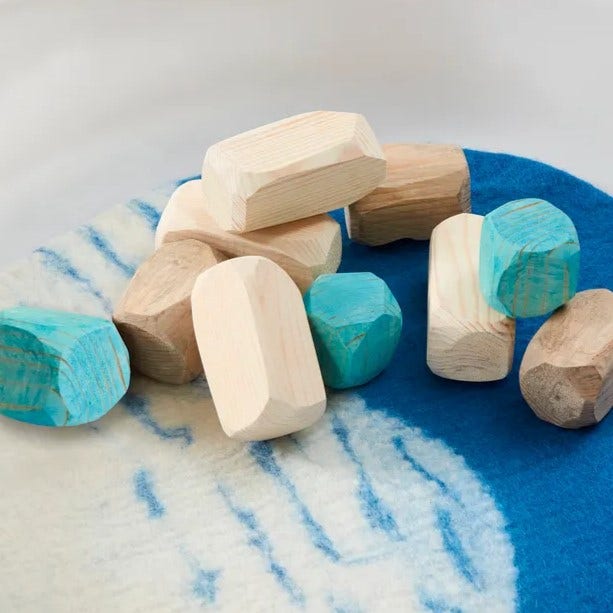 Beautifully made rounded ice boulders for small world play, construction play and more. Perfect to add to the cosy hygge vibe of your setting.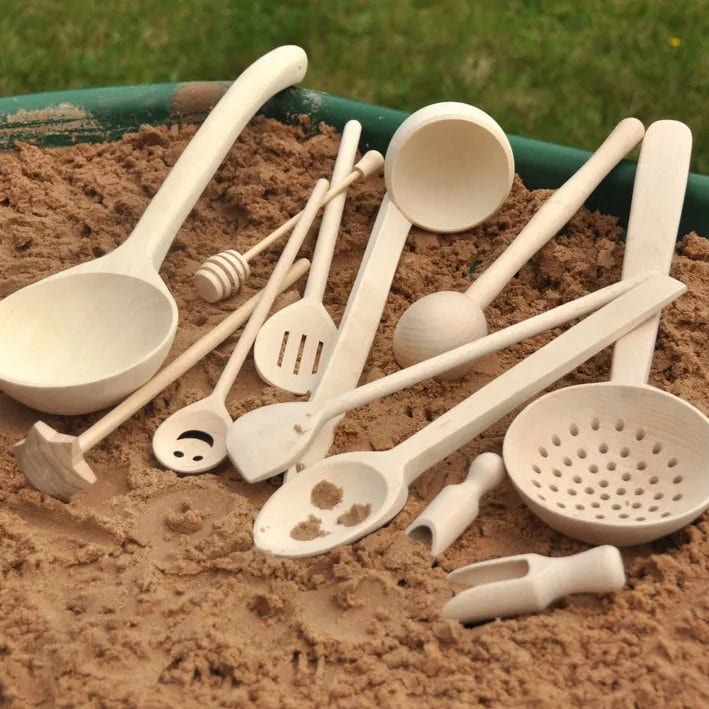 A wonderful set of different wooden kitchen tools with a twist. The interesting designs and shapes of these make them perfect for curious children to explore. Try them in a treasure basket for younger children or use in sand, water, malleable or mud play. Set of 12.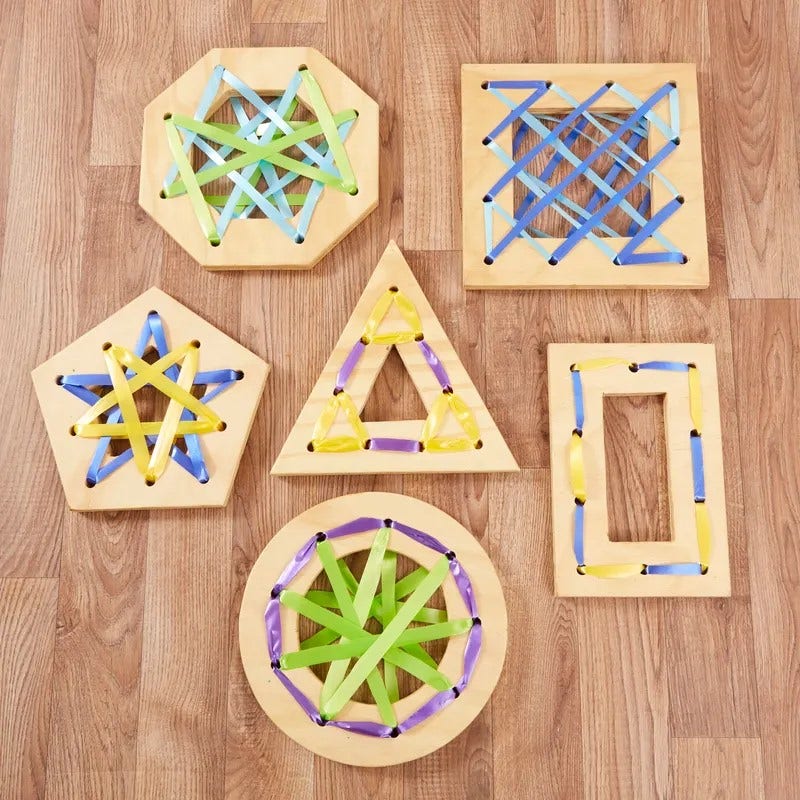 You can both improve children's fine motor skills as well as reinforce their knowledge of simple 2D shapes with these lovely wooden frames. Includes 6 shapes. Laces not included.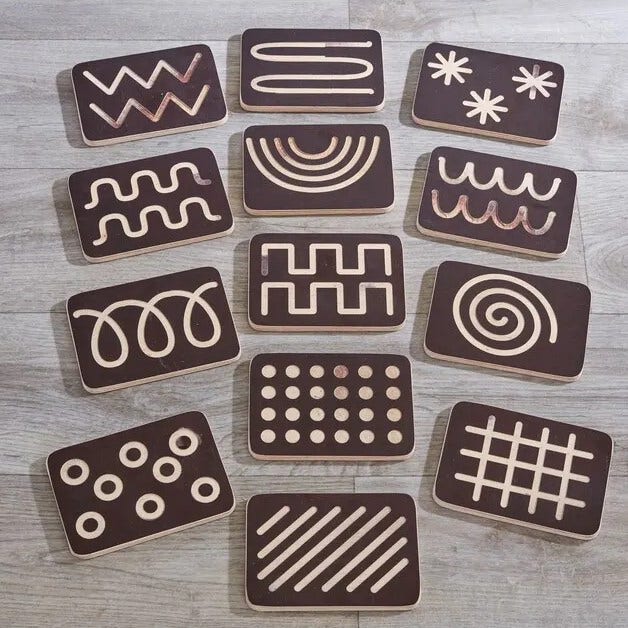 A fabulous large set of Mini Handwriting boards. Encourage mark making in the sand or salt and add our boards for children to trace and make marks independently.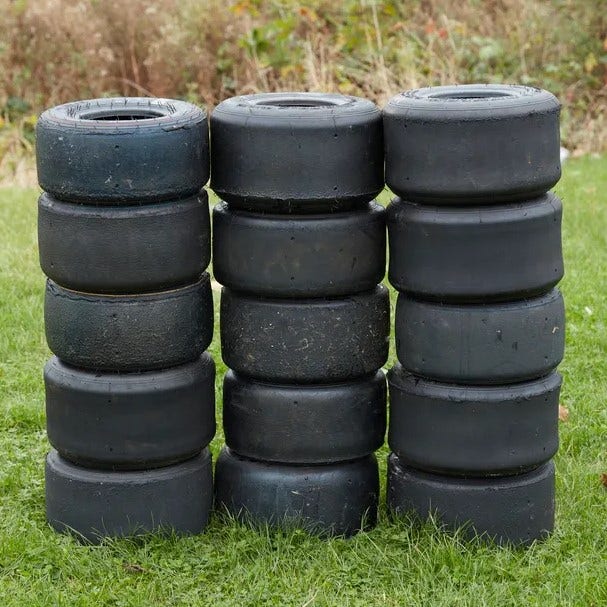 A brilliant addition to your outdoor construction areas and loose part play, these tiny tyres are easily rolled but strong enough to stack. Perfect for open-ended construction play and STEM exploration, these are suitable for a breadth of ages.