Our Magic of the Holidays Sale Starts Now!
CLICK HERE for details. Not a Member? Add SC REWARDS to your cart for discount to automatically apply.
Scholar's Choice Member Event Day!
Not a Member? Your discount will automatically apply when you add SC Rewards to your cart. CLICK HERE

Looking For This Season's Top Toys? Our 2023 Holiday Toy Guide is Here!
Find this Season's Top Toys to Inspire Play. Get ahead of your Holiday shopping and find the best gifts in our Holiday Toy Guide.
In order to get our Holiday Toy Guide in the hands of our customers as early as possible, we have gone DIGITAL!
View as a Digital Catalogue, which includes amazing ideas, resources, and video links
OR
View our Holiday Toy Guide Web Category.
Keep visiting this page for gift ideas and special offers leading up to the Holidays or join our 2023 Holiday Toy Guide Mailing List for regular updates:

Mark Your Calendar for our Magic of the Holidays Toy Sale!
(Formerly Moonlight Madness Sale)
*Exclusive SC Member Offers on In-Stock & Out-of-Stock Items. Some exclusions apply.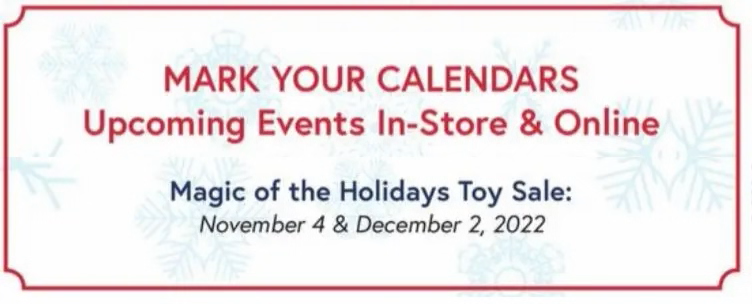 View The Holiday Play Guide