Redeeming a Gift Card
To redeem your gift card online, on the check out page, please click on "Scholar's Choice Gift Card" as your payment method.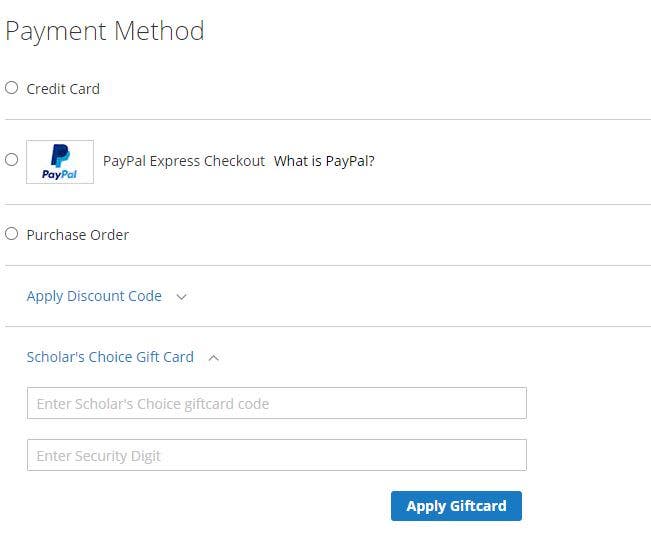 Please enter the 19 digit gift card number followed by the 6 digit security code.
If your gift card does not cover the entire order, there will be a balance left on your order that can be paid by choosing one of the other methods available.
If the purchase is for an amount less than the value of your gift card, the balance will remain on record with the same number and may be used for a later purchase.
Please keep your gift card until the full value has been used.
Scholar's Choice gift cards are non -refundable and non-transferable.
If you have any questions, please do not hesitate to contact Customer Service.